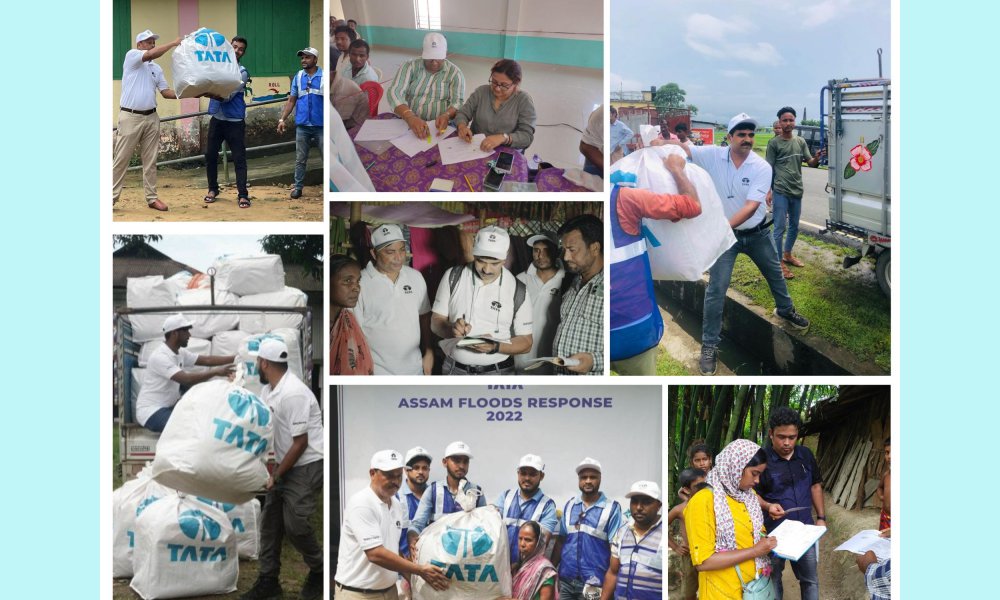 Assam Flood Relief Report 2022
Number of volunteer hours- 2022
Location- Assam, Cachar District: Borkhola, Kalain, Katigorah, Palonghat, Salchapra Blocks
Beneficiaries- 1200 households, 6000 lives touched
Kits Distributed:
Shelter Kit- 842
Household Kit (Water Purifier, Kitchen Utensils, Blankets, Reusable menstrual cloth) - 794

August of 2022 saw one of the worst floods in Assam, due to a total of 251.20mm of rainfall- the highest in a ten-year period. Cachar district was worst affected with over 780 villages across 5 revenue circles being inundated.
Amalgamated Plantations Private Limited (APPL) was the Lead Company in the flood response project, supported by APPL Foundation (APPLF), being the Legal Entity for the receipt and disbursal of funds. The team coordinated closely and with government counterparts including the Assam State Disaster Management Authority, 39 Assam Rifles unit the Cachar District Administration and local civil society organizations to ensure that response was aligned with needs and requirements of the affected communities.
Tata Communications, Tata Steel, Tata Capital, Indian Hotels Company Limited (IHCL), Tata Projects, Titan, Tata Consultancy Services (TCS), Tata Power Company and APPL donated Rs 1.2 Cr towards the relief effort which reached out to 1200 affected families. A total of 6,000 lives of affected population, belonging to the highly vulnerable category (socio-economically and impact-wise) were reached through the combined efforts.
The process of distribution began with a family needs assessment to understand their socio-economic vulnerability, identification, and selection of beneficiaries, and finally, procurement and distribution, utilizing a total of 2022 volunteer hours of 24 volunteers from APPL, Tata Sustainability Group (TSG), Tata Steel, TCS, Tata Power Company, Tata Projects and IHCL. A total of 1636 shelter and household kits were distributed, comprising- CGI sheets, water purifier, cooking utensils, blanket and reusable menstrual cloth.