Icon Awards 2018
Cultural Icon Award to Mr. Dulal Manki
Dulal Manki was born in 1954 in Tinsukia. district in a tea-tribe family. Despite humble roots, Dulal was extremely interested in music since his childhood days. His first song 'Cha Janjatir Lokgeet' (Folksongs of Tea Tribes) was released in 1972. In 2009, he was awarded the Shrimanta Shankardev Shresth Nepathya Kantha Award in Prag Cine Awards. In 2013, he was awarded Dr. Upendra Kakati Award.
Dulal has also made inroads into the mainstream. His song 'Jhumoor' alongside popular Assamese singer 'Papon' in Coke Studio has definitely made Jhumoor a household name.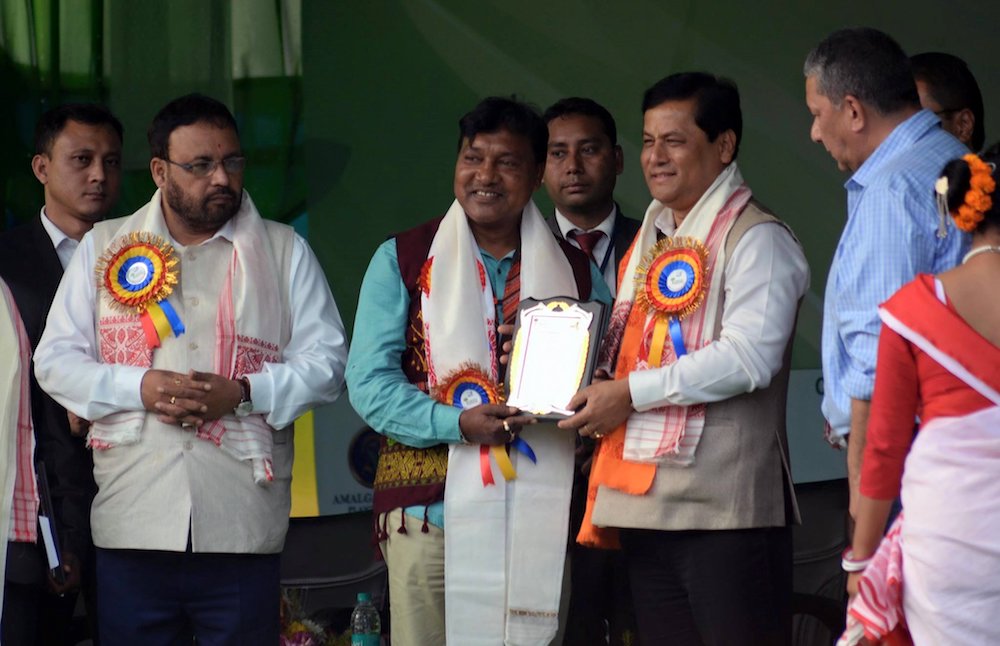 Literature Icon Award to Mr. Sushil Kurmi
Sushil Kurmi was born in 1950 has been a significant contributor to Assamese literature. He has written 12 books, such as 'Cha Mazdooror Lokgeet' (Folksongs of Tea Workers), 'Tusu Geetor Maje Maje' (Amidst the Tusu Songs), 'Cha Bagichar Axomiya Sampradayi' (The Assamese community of the tea gardens), etc. He is a lifetime member of the Assam Sahitya Sabha and is associated with Assam Prakashan Parishad and Akashwani (Guwahati). He was the Chief Editor of Assam Cha Janjati Sahitya Sanskriti Parishad and Uttar Axom Cha Janjati Kala Bikas Kendra. In 2009, he was the President of the Tea Garden Literature Group of Assam Sahitya Sabha.
For his contributions, he has received the Meghraj Karmakar-Deoram Tasa Literature Award, Rashtriya Shahee Birsa Munda Award, Government of Assam's Literature Award and Jorhat Sahitya Sabha's Deoram Tasa Award.