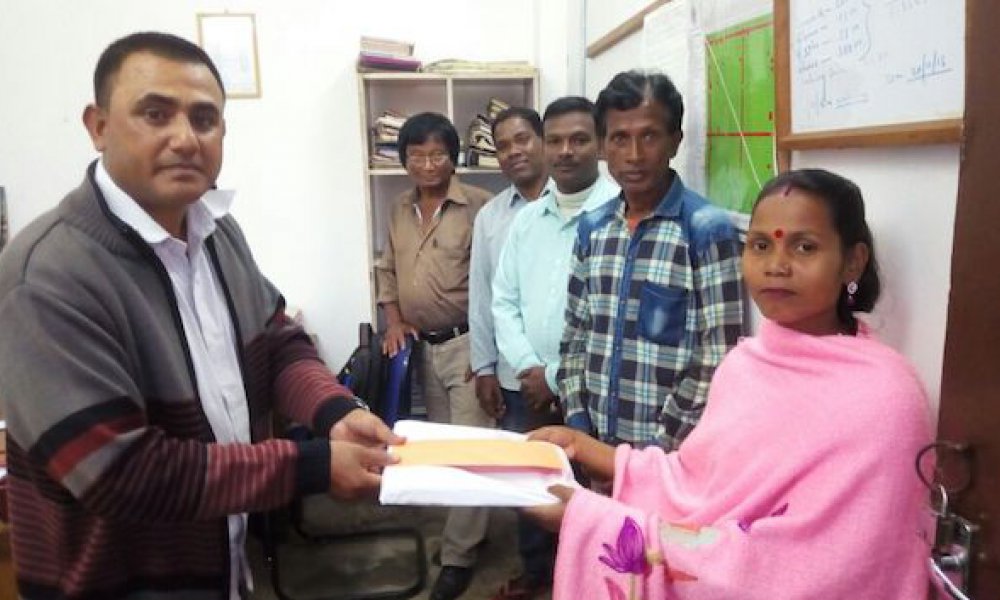 Priya Murari
"A rare women trainer of culturally distinct Jhumoor Lathi Nritya"
Priya learnt the Zumur and Lathi nritya at her age of 15 from Sri Raju Sobor who is working as a staff in Kathonibari TE at Mariyani-Jorhat.
Priya has done a great job in teaching/training 'LATHI Nritya' to around 40 boys/girls. She is the first lady to make a team of Lathi nritya in Borhat TE.
Lathi nritya is becoming almost 'out-of- scene' in gardens day by day. So the people of the estate are very happy with her in preserving their culture.
Sneha Parasar: An award winning Taekwondo Champion at the tender age of 5.
Borhat Supervisor: Working with confidence in male dominated bastion of Supervisors/Sirdars since 2012.