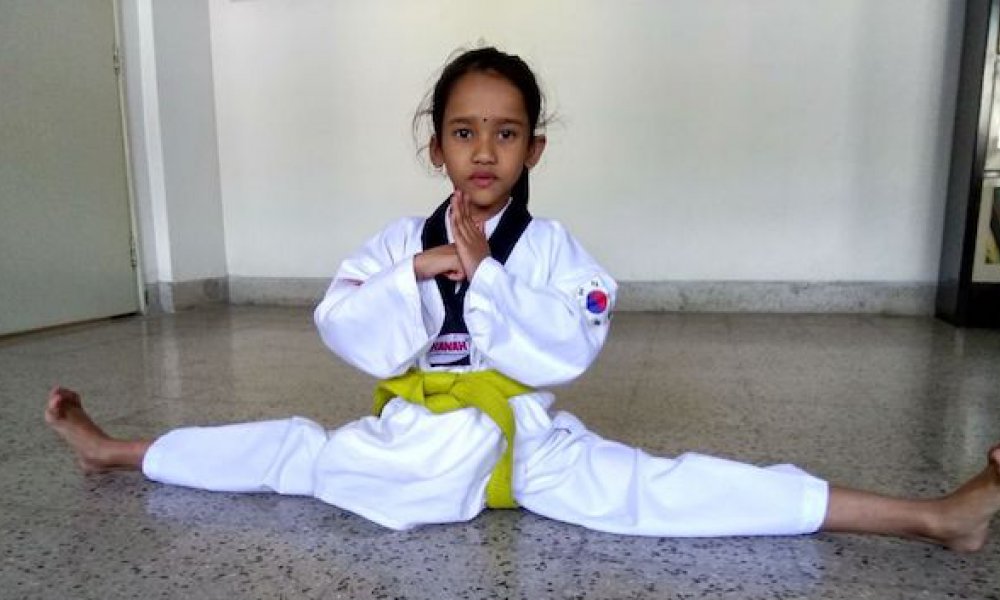 Sneha Parasar
Ms. Sneha Parasar, a Kindergarden(KG) student studying in Vivekananda Kendra Vidalaya, Laipuli Tinsukia is the daughter of Shri Ajit Sarma (a clerical staff of RHRC, Chabua) and Mrs. Chayanika Rajkhowa who works as a School teacher.
Sneha was introduced to Martial Arts at the tender age of 5 years and has been practicing Taekwondo since the last 2 years , she is being coached By Md. Habibullah Ahmed of Chabua Town. Sneha has always received support and encouragement in each and every step from both her parents and says that she has never had any problems in her perusal of Taekwondo.
Sneha wants to become a Teacher when she grows. Her Talent and commitment to Taekwondo is reflected in her achievements , she is has already won a number of medals in District and state Level Taekwondo Tournaments .