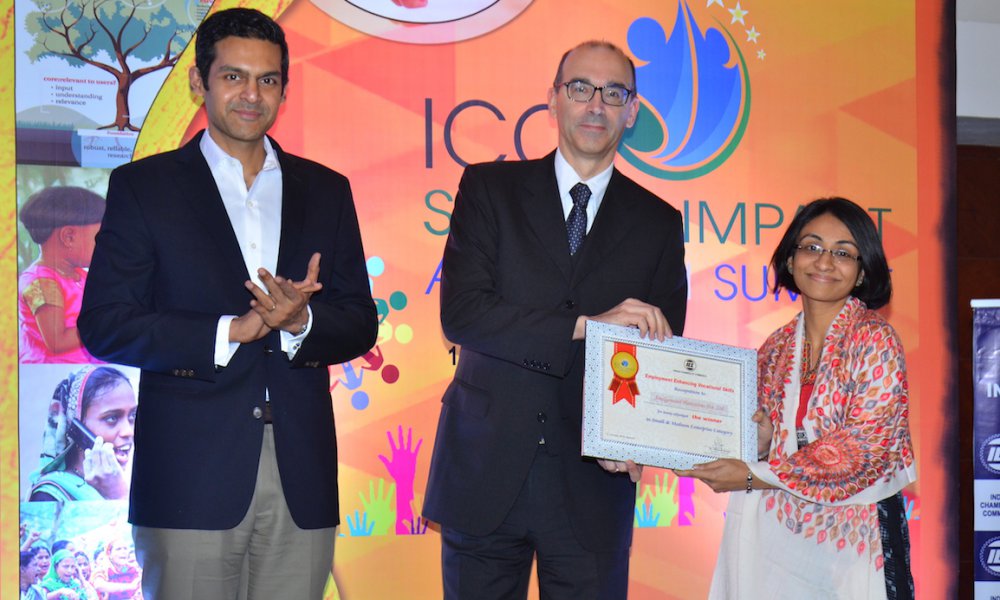 APPL & APPL FOUNDATION AT ICC SOCIAL IMPACT AWARD
Indian Chambers of Commerce (ICC) conducted a novel initiative of bringing together Corporates and Non-Government Organizations (NGO) who are committed to create an impact through Corporate Social Responsibility (CSR) programmes. The Social Impact Awards selected over 40 Corporates and NGO's to share innovative programmes being implemented in 10 different categories.
APPL and APPL Foundation were nominated to showcase the impact that APPITI Rowta has created in the area of Employment Enhancing Vocational Skill. Mr. Conrad Dennis shared the achievement of the project with gathering at Kolkata on 11th January.
It is a sense of accomplishment that we feel when out initiative was awarded for the impact it has created. APPL has been awarded for its CSR commitment displayed by setting up and implementing the programmes at APPITI Rowta. Ms. Kuheli Sarkar received the award from Guest of Honour Mr. Damiano Francovigh, Consul General, Consulate of Italy-Kolkata and Mr. Rudra Chatterjee, President ICC on behalf of APPL and APPL foundation team.