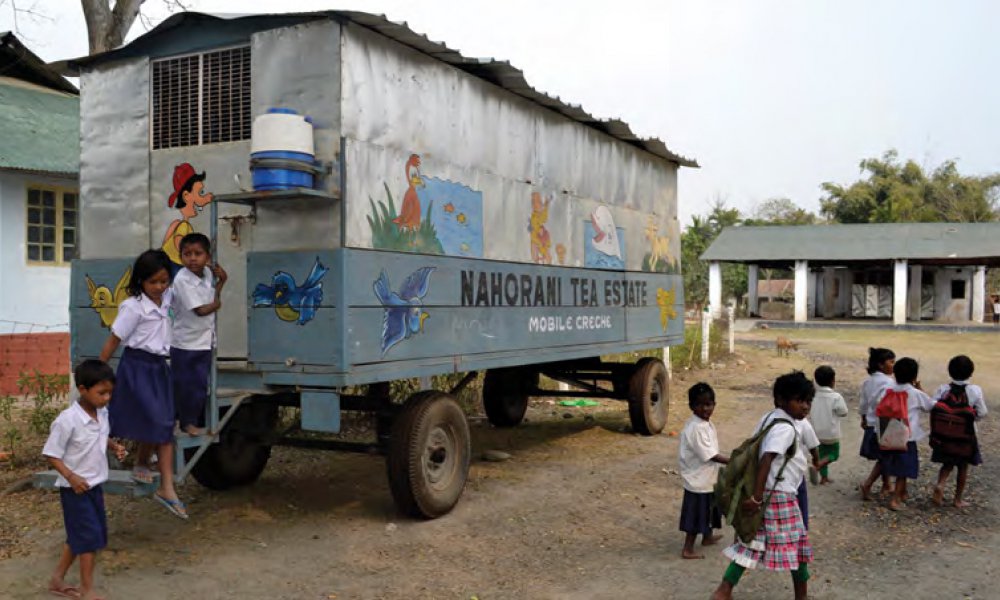 Project Unnati
Facilitating social transformation and sustainability on the tea estates through a phased upgradation programme.
Estate Hospitals
Hospitals on a number of estates have been upgraded under the first phase of Project Unnati.
Estate Schools & Crèches
Lower Primary (LP) Schools and Crèches have been revamped at select estates in the first phase of Project Unnati
Ration Godown
Weekly rations to all workers are now being issued in biodegradable bags at a number of tea estates. Ration godowns have been upgraded and the weighing and dispensing of grains is done in keeping with world class hygiene standards.
Recreation Centre
A new Recreation Centre for workers, staff and management, the first of its kind in Assam, has been set up at Hathikuli tea estate.
Smokeless Chulhas & Water Filters
1,655 households have been provided with one smokeless chulha and a Tata Swach water filter each.