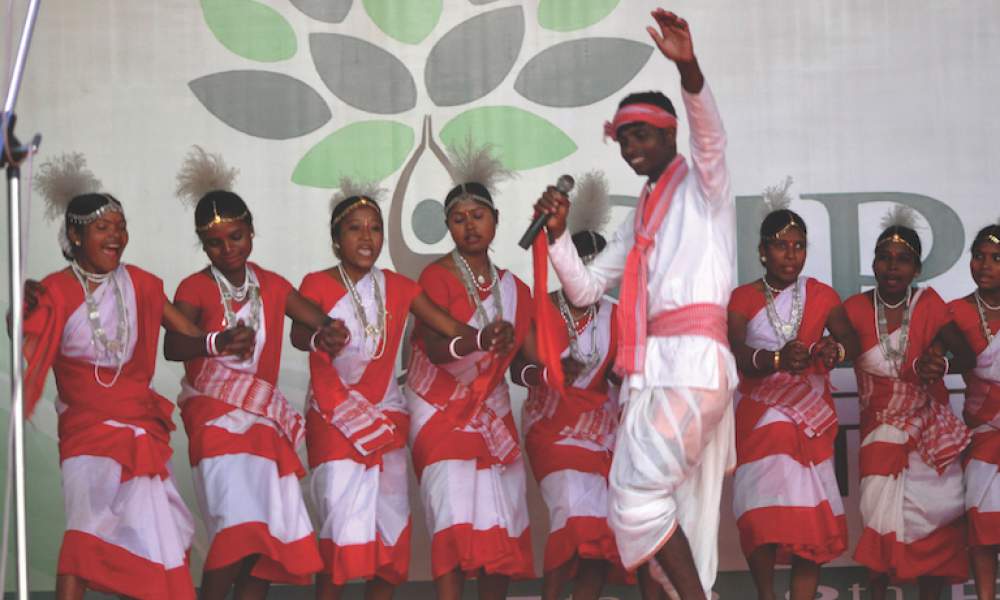 Cultural Events (Sirish 2015)
The high point of the Festival was the honouring of two 'icons' from the tea community, one each from the fields of Literature and Culture. Ms Padumi Gazloo, a renowned writer was chosen by the APPL Foundation as the Literary Icon for Sirish 2015 while Mr Sajan Nayak, a popular singer and music composer from the community was chosen as the Cultural Icon for Sirish 2015.
At the felicitation programme, a cheque of Rs. 1 Lakh and mementoes were presented by dignitaries from the Government of Assam, including the Hon'ble Minister of Forests and Environment, Mr Etuwa Munda, Mr Preetam Saikia, IAS, Commissioner, Cultural Affairs, Mr Paban Singh Ghatowar, President, Assam Chah Mazdoor Sangh, and other eminent personalities from the State.