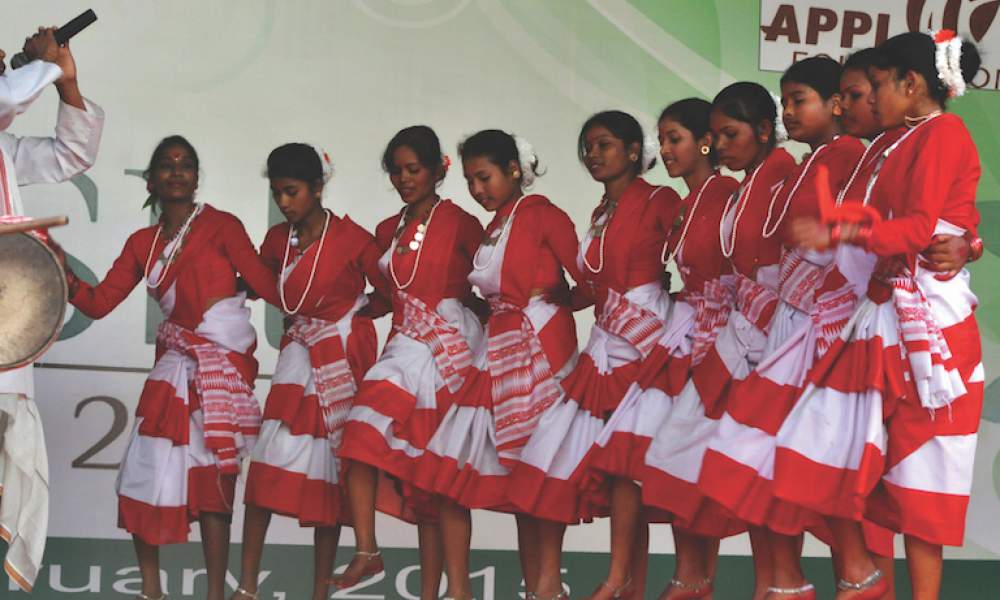 Folk Dance
A jhumur folk dance competition held at the cultural venue of the Festival saw the participation of teams from all estates of Amalgamated Plantations. The competition was judged by an eminent jury panel selected from within the tea community.
A colourful and vibrant event, the Sirish Festival showcased the unique cultural heritage of the tea tribes. The competition concluded with the Hathikuli team receiving the Best Performance award, followed close by the Nahorkutia team as first runnersup.
The Prize Distribution Ceremony was attended by various dignitaries and a large local audience at the cultural venue.