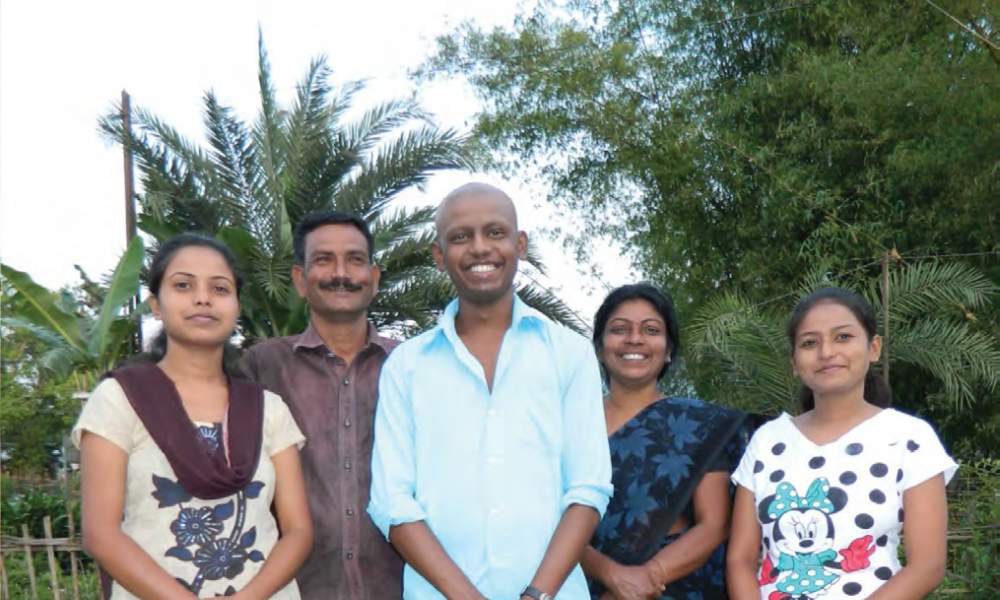 Rishab Kumar - The Boy Who Fought Cancer And Won!
Rishab Kumar, a 17-year old boy reported to the hospital in Namroop tea estate with complaints of back ache and pain in his right pelvis after playing a game of football. After a few visits and with the pain not subsiding, Rishab was referred from the estate hospital to RHRC in Chubwa. After many rounds of testing he was diagnosed with Bone Cancer (Ewing Sarcoma in the right pelvis). The Medical Director of RHRC referred him to Tata Medical Centre, Kolkata, knowing that he would have the chance to avail the best possible treatment there. Rishab left for Kolkata on 30 April, 2013. A number of well-wishers from the estate and outside went to see him off at the Namrup Railway Station, praying for his well-being and speedy return.
Since then, he has received more than 15 chemotherapy sessions at TMC. Rishab Kumar is the son of a daily-rated worker of Namroop estate. Despite his dismal predicament, Rishab did not lose hope. With his indomitable spirit, and of course the doctors, staff and excellent medical infrastructure at TMC, he fought the cancer tooth and nail and returned home a survivor. He has been recovering well and is presently in sound health. This young boy has become an example of hope and courage for the younger generations on the estate. His grit and determination speak volumes of how the human body and spirit can overcome the biggest of challenges in life, even an imminent threat of death.