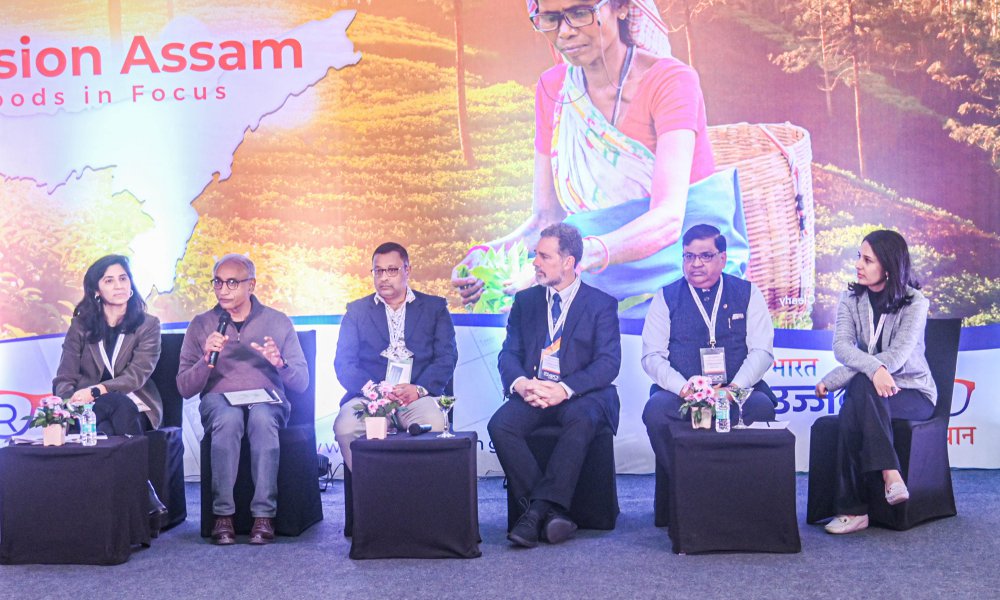 Clear Vision Assam: Panel Discussion on Improving Livelihood Productivity through Collaboration for Clear Vision
On January 12, 2023, Vision Spring organized a panel discussion in Vivanta, Guwahati, to launch their new program- Livelihood In Focus. The program aims to minimize loss in productivity and income due to vision issues, especially for those engaged in near-distance livelihood practices, such as- artisans, tea pluckers, etc.
Two panel discussions were organized: First was on Making Clear Vision Tea Gardens a Reality. Second was on Cross-Sector Partnerships for Mobilizing Resources for Clear Vision in Assam. Both discussions contributed to the larger understanding on the significance of eye health in ensuring improved income and livelihood growth.
In the second panel discussion, APPL Foundation highlighted how dialogue can increase understanding among Tea Tribe Communities on the impact of visual impairment or poor vision on their livelihood and standard of living. Eye care is a low priority concern for them, the need for which can be made clear through eye camps, awareness campaigns, and the distribution of eyeglasses. In December 2022, APPL Foundation and Vision Spring organized an eye camp in Hathikuli, Assa, which screened and provided treatment to 4500 people. The foundation is committed to the welfare of these communities and believes that collaborating with organizations having similar vision can bring largescale impact.