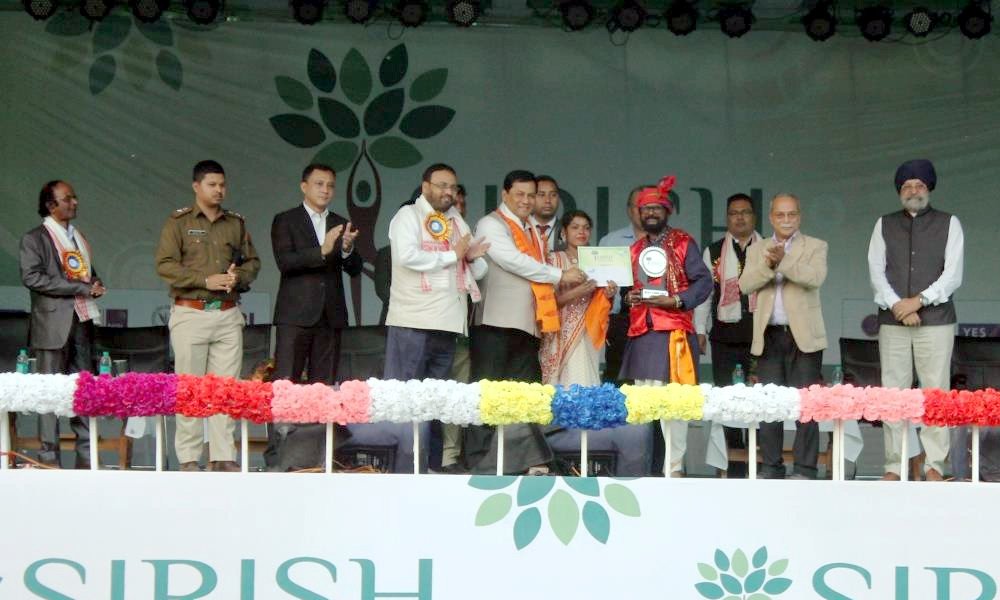 CM attends Sirish™ Festival, 2018 at Misa
Chief Minister Sarbananda Sonowal and Water Resources Minister Keshab Mahanta at the Sirish™ Festival organised by APPL Foundation at Misa in Nagaon district, on Sunday.
NAGAON, Feb 19: Chief Minister Sarbananda Sonowal arrived at Misa under Kaliabor subdivision on Sunday afternoon to take part in the Sirish™ Festival, 2018 going on from February 17.
In his address, Sonowal said that the tea tribes have a history of more than 200 years in the State and they have contributed immensely to the economic, literary and cultural development of the State. Other people should follow their example, he said.
Sonowal released the souvenir Sirish™ published to mark the festival.
He formally conferred Sirish™ best literary award to Sushil Kurmi and best artist award to Dulal Manki.
State Irrigation Minister Keshab Mahanta, Chairman of APPL Ranjit Borthakur, Deputy Commissioner and Superintendent of Police of the district and other officials were also present in the function.
This festival was organised for the fourth time by Amalgamated Plantation Private Limited (APPL).
Interaction programme: Biswajit Pegu, newly-appointed Deputy Commissioner of Nagaon interacted with prominent citizens of Nagaon as well as representatives of political and non-political organisations in his office chamber. The persons present in the meeting highlighted a number of problems of the district and the town such as drainage system, piling of garbage on the roads or throwing garbage in river Kolong, traffic snarls on roads etc.
Deputy Commissioner Pegu assured that he will look into all the problems but at the same time he expected all kinds of public support and cooperation to address the problems.
Seminar: The Political Science department of Nowgong Girls' College is organising a UGC-sponsored national seminar on 'Migration, demographic transformation, issues of conflict and livelihood with special reference to the North East' on March 15 and 16 next.
Interested persons may go through the college website or contact the coordinator.
Home Guard meet: The 19th State conference of the Asam Home Guard Welfare Samity will be held at Nagaon on February 25. Nagaon MLA Rupok Sarma will grace the open session.
President Dwipen Sarma, working president Faizuddin Ahmed and secretary Umaram Hazarika have appealed to all the home guards to make the conference a success.