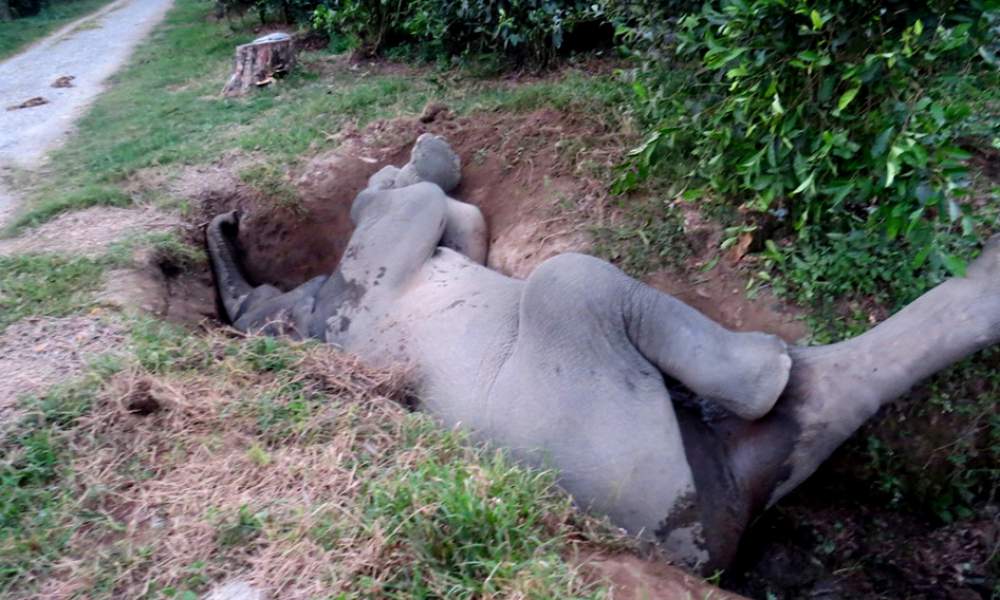 Elephant Rescue Operation at Hattigor Tea Estate
Around 3.00 P.M. on 28.10.2014 at Khoirabari Division, in section No. 2, a herd of approx. 100 wild elephants were spotted. Locals from the nearby Ghagra Bazar had gathered to watch them. The onlookers were asked to leave the site when it was suddenly reported that one elephant had just fallen into a drain. In the meantime Mr. U. Basnet, Asst. Manager of Amalgamated Plantations Pvt. Ltd. Hattigor Tea Estate and Shri Biren Baishya, J.B. also arrived at the spot.
Our team members immediately notified the forest administration about the situation and their officials reached the spot at around 5.30 P.M. with a trained elephant to help them in the rescue operation. It was due to the joint effort of the Forest Dept. and Amalgamated Plantations Pvt. Ltd. team members that the elephant was finally rescued safely at around 8.45 PM.