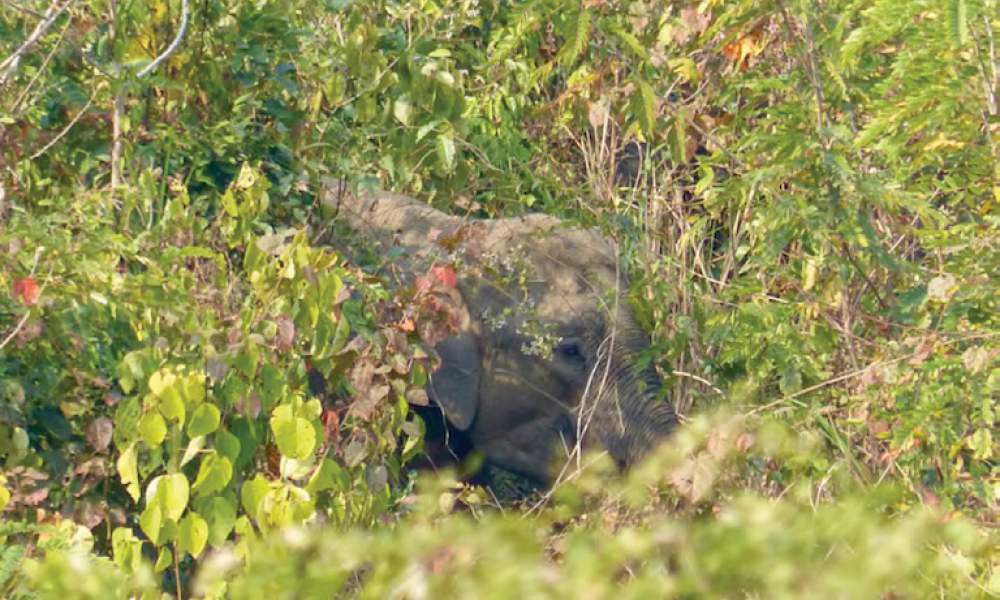 Wildlife Corridor Project between Kaziranga and Karbi Anglong
The primary objective of this joint project is to assess the migratory routes of elephants and identify appropriate conservation measures that can facilitate elephant and other wildlife movement between Kaziranga and Karbi Anglong Hills. With the help of state-of-the-art technology and scientific methods to identify areas intensively used by elephants for movement during the flood season, we contrast the use of space by elephants during the dry season.
As the region is also infamous for human-elephant conflict (HEC), a survey was also conducted in Hathikuli and Diffloo Tea Estates where 180 residents were interviewed to understand the present situation and the kind of interventions that could be made keeping in mind both human and wildlife welfare.