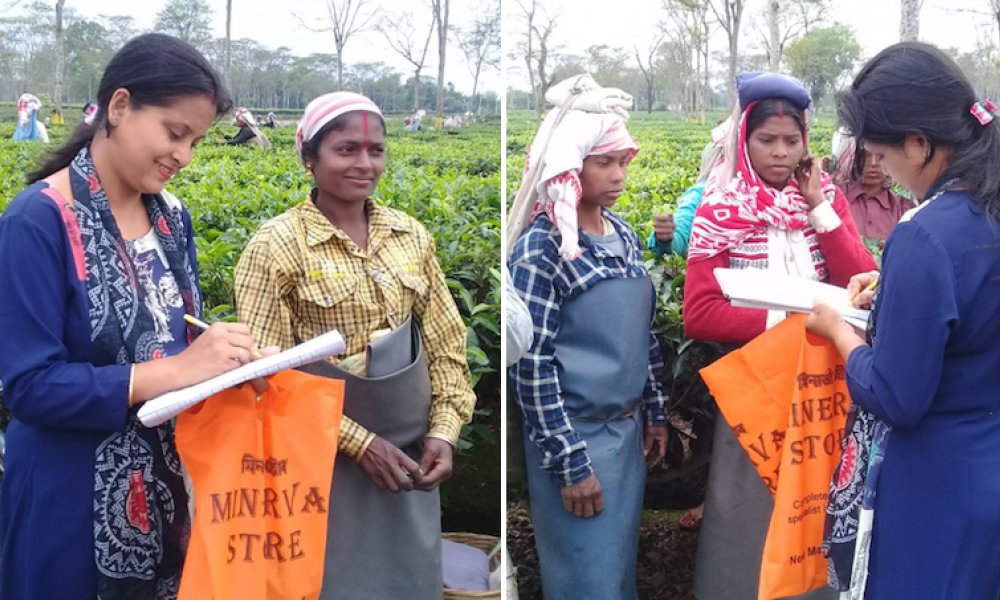 The Fungal Free Frocks (3F) Project
The Fungal Free Frocks (3F) Project has kick-started in Borjan, Nahartoli and Chubwa. Our field coordinators are extensively surveying the women population to ensure timely medical treatment, and at the same time is conducting awareness drives to neutralize it from spreading.
The Fungal Free Frocks, supported by the Zorg van de Zaak Foundation, has two parts-the Preventive activities will focus on creating awareness on disease, provision of detergent/soap, and frocks/petticoat, while the Treatment will involve provision of free ointment and oral medication. This first of its kind model aims to highlight the issue and treatment of fungal disease amongst women workers in agriculture supply chain, who constitute 50% of its total workforce.