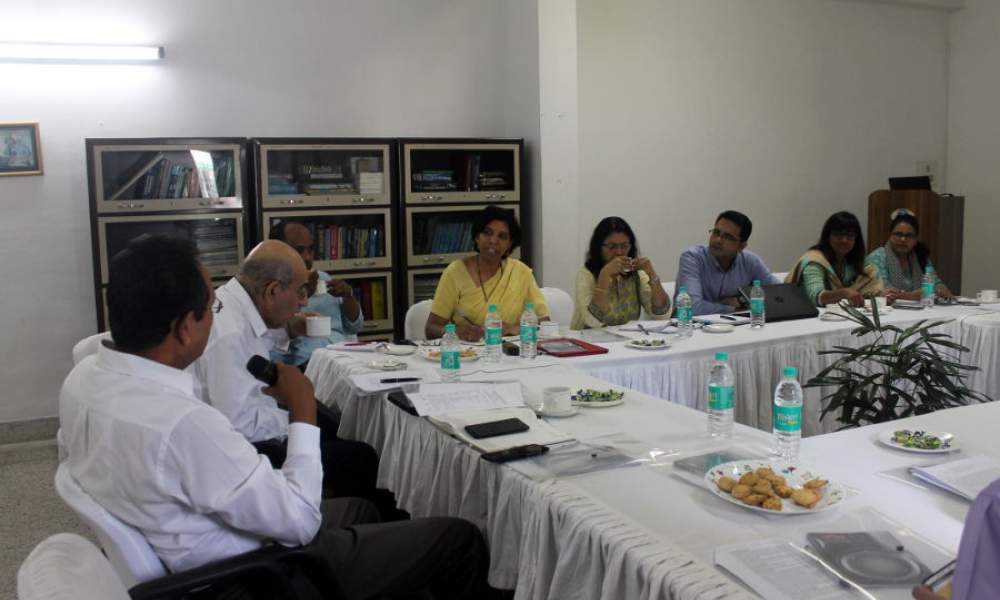 Hand in Hand for Mothers and Children at Tea Gardens
Under Project Sambhuya of USAID; APPL, APPLF and SAATHI have partnered to ensure quality maternal and newborn care and family planning services in all 25 APPL Tea Gardens. To act as a driving force a Quality Assurance Committee (QAC) has been formed consisting of APPL, APPLF, SAATHI, FOGSI and District representatives. The very first meeting of QAC was held on 12th September 2017 at RHRC, Chubwa. The meeting was attended by 15 participants where way forward to the initiative was discussed.
The line of action in the project will include skill based training for staffs (doctors and nurses) representing all 27 Tea Garden Hospitals of APPL. A pool of master trainers will be formed who in turn will be equipping the Hospital staffs with skills pertaining to maternal and infant care.
ECHO learning and sharing sessions will be an integral part of the programme in which skill enhancement will be conducted through an interactive IT interface.
Community based intervention in order to upgrade nutrition level amongst pregnant and lactating mothers along with infants and toddlers will be major focus area.
Restructuring of the Tea Garden Hospitals in accord with the standards as recommended for quality maternal and child care will be ensured through the initiative as well.
The meeting marked the beginning of the journey of Project Sambhuya which dreams of creating self-reliant Tea Garden Hospitals capable of caring for the mothers and children of the tea gardens.