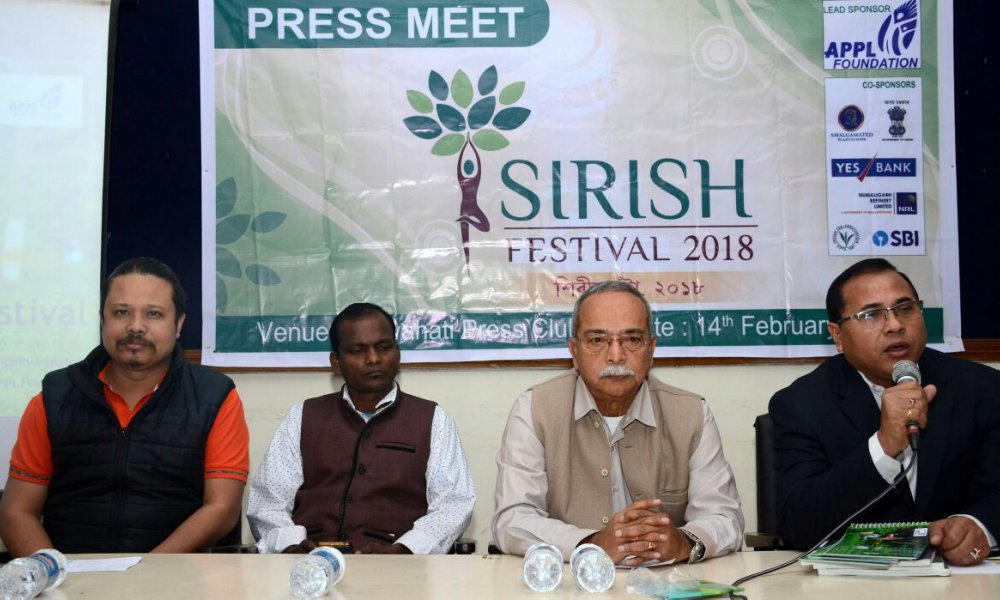 Press Release: Sirish™ 2018
"A press release was held on 14th February 2018 at Press Club of Guwahati. Journalists from various media agencies attended the meet. Mr. Dhiraj Kakati (Managing Trustee, APPL Foundation), Mr. Pratul Bora (Senior Manager, Agribusiness, Amalgamated Plantations) along with Mr. Manas Robin and Mr. Subil Barg attended the meet.
In the press note, the motivation behind organizing Sirish™ was spelled out. The donors, viz. Amalgamated Plantations, Yes Bank, Assam Branch Indian Tea Association (ABITA), Numaligarh Refinery Limited (NRL) and Government of Assam were thanked for their valued contribution towards the festival.
The Icon awardees of Sirish™ 2018 were also announced. Mr. Dulal Manki was awarded the 'Cultural Icon' while Mr. Susheel Kurmi was the 'Literary Icon'. They would receive Rs. 1 Lakh plus a citation at Misa on 18th February 2018."