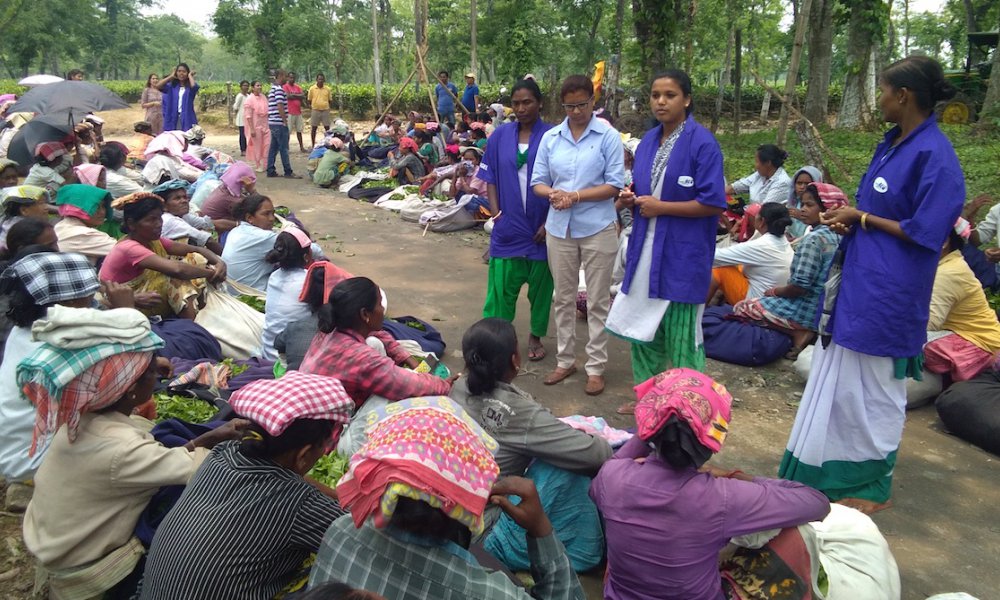 TRAINING WOMEN TO SPREAD MENSTRUAL HYGIENE
Menstrual Hygiene for girls and women in the community at large is the campaign that APPL Foundation has been spearheading since Women's Day. Adding a new chapter to the campaign a programme to ensure menstrual hygiene has been initiated at Dooars. Educating women about reproductive health, menstrual hygiene and encouraging them to adopt best practices is the objective of the programme.
In order to roll out the programme at the garden, VJS Foundation in collaboration with APPL Foundation trained a team of 50 gardens across 4 communities in Rungamuttee, Damdim, Batabari and Nowera Nuddy TE's. The band of women will conduct awareness campaigns and also ensure the adoption of best practices related to menstruation in the communities. They will also reach affordable quality sanitary napkins to the girls and the women in the community to ensure menstrual hygiene.