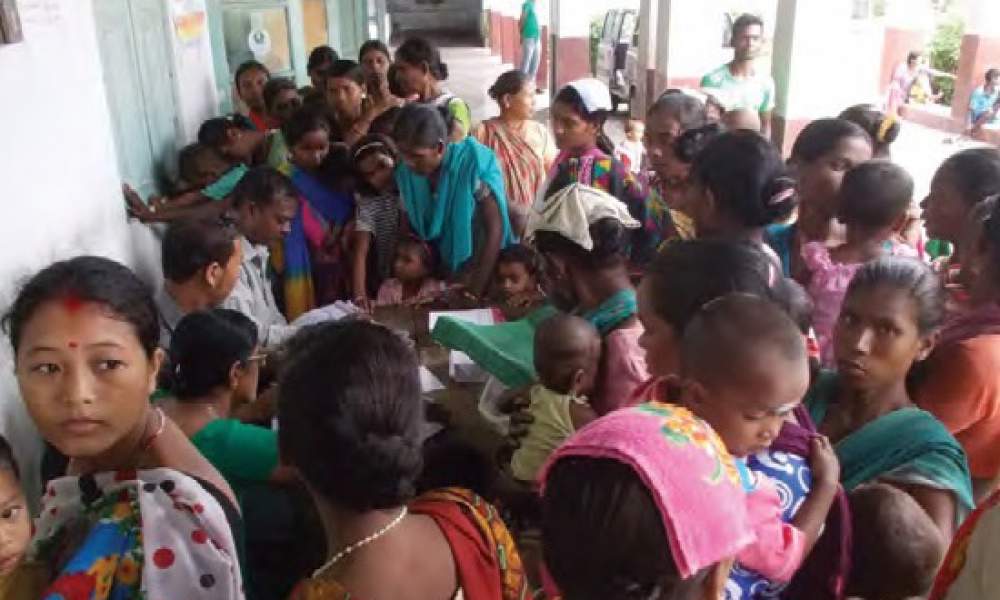 Medical Camps at Closed Gardens in Dooars, Solidaridad
Medical camps were organised with the support of Solidaridad, in the closed tea gardens of Dooars. The gardens on account of being closed for the last 13 years have led to the gross neglect and deplorable living conditions of the erstwhile plantation workers. Accordingly, a decision was taken to look at a long term perspective of providing medical assistance and child care by conducting a series of medical camps at each of these gardens. This initiative focused on addressing immediate medical needs of the population, to augment the role played by the Government and the Tea Board of India. The medical camps were organized in the Red Bank, Dharinpur and Surendra Nagar tea gardens in 2 phases and aimed to benefit the affected population of 6000 people in the vicinity.
A total of 2,155 patients including children and pregnant ladies received medical attention at the camps. Apart from medication, children up to the age of 6 years were provided Nestogen, biscuits and chocolates. As per the feedback received from the closed garden committee members, the camp was a success and the workers appreciated the medical attention, treatment and medicines provided to them onsite.