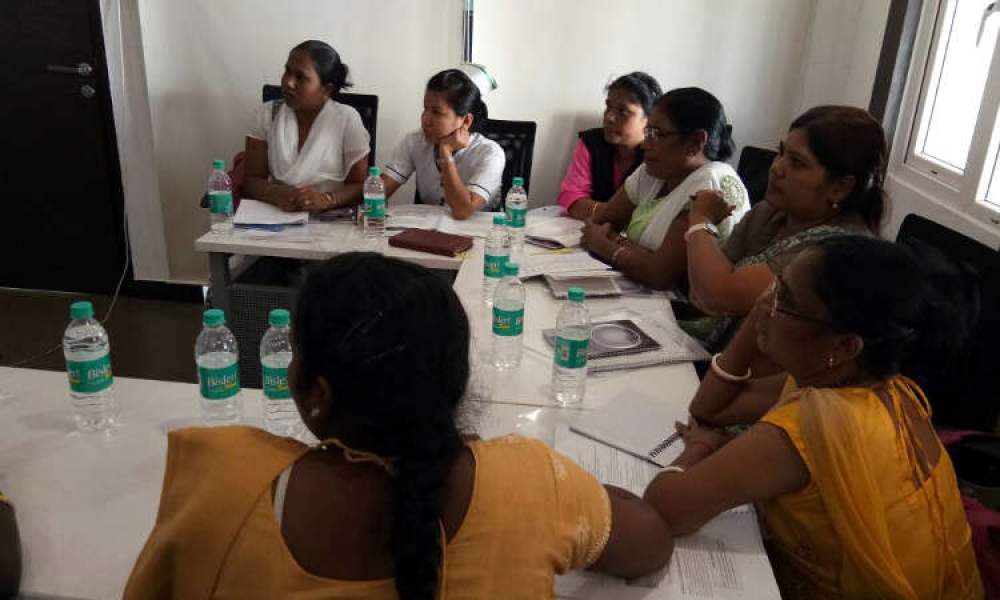 Project Sambhuya
APPLF in collaboration with SAATHI is in the process of implementing Project Sambhuya at the tea gardens of Assam. The project aims to improve maternal and child care along with major focus on providing maternal, neonatal and family planning services. The project embodies the objectives of:
Establishing a Centre of Excellence (COE) at Chubwa Tea Estate. The COE will include, establishing a skill laboratory, generation of pool of master trainers, establishing of Quality Committee (QC), development of IT platform, capacity building and quality improvement.
Build strategic information capacity for the program.
Engage communities to improve health outcomes as strengthening and engaging mothers and adolescents group along with promotion of grand challenges as accessed in the eta community.
Pilot voucher schemes for temporary workers and non-working residents.
Strengthening Public Private Partnerships to improve facilities in the tea gardens.
The programme has been launched formally at Chubwa, in the month of April in the presence of officials from SAATHI.
| | |
| --- | --- |
| Skills based training | 97 Staff (26 doctors and 71 nurses) from 27 hospitals in 14 batches with an average of 7 participants in each batch. |
| ECHO session | 69 doctors and 19 nurses participated in six ECHO sessions with an average attendance of 15 participants per session. |
| Mentoring (Post training Skills assessment) | Total27 staff ( 9 doctors and 18 nurses) have been supported through hands on mentorship (in Chubwa and Kellyden clusters). |
| Quality Improvement (QI) at facilities | A central Quality Committee has been formed and decisions were taken on availability of essential equipment and drugs and adoption of guidelines for ANC, IPC, PNC and LR were taken during QC meetings. Hospital Management Committees formed in 10 tea gardens and Quality Improvement (QI) activities were initiated. |