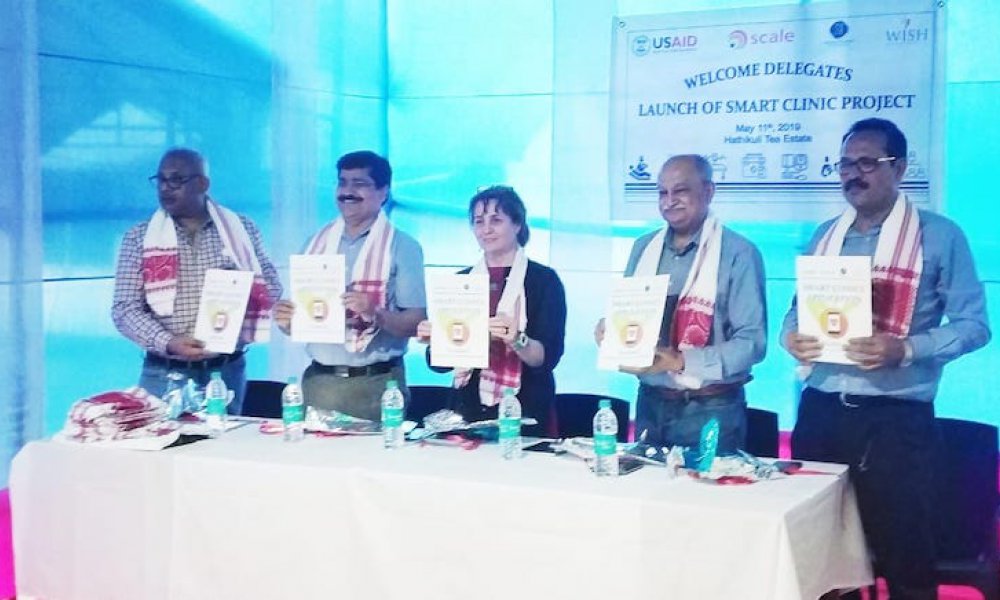 SMART Hospital Programme
Tea garden hospitals act as the lifeline to the communities in and around the garden. Transforming tea garden health centre into smart Health & Wellness Centre can be a stepping stone in facilitating quality primary healthcare to the communities at large. With vision transform garden hospitals into hubs of technologically equipped SMART Hospitals, APPL Foundation in partnership with WISH Foundation a Smart Clinic project. The project will ensure accessible and affordable comprehensive primary healthcare services through m-health application for the tea growing communities. Technology and innovations is to play a vital role in improving the health care service delivery system. Equipping service providers with skills and modern technologies will effectively enhance the healthcare service delivery resulting in reduced maternal, new born and infant mortality.
Launch of Smart Clinic project took place at Hathikuli Tea Estate on May 11, 2019, in the presence of esteemed officials from USAID, APPL Foundation, WISH Foundation and tea growing communities. The chief guest of the ceremony, Ms. Ramona El Hamzaoui, Deputy Mission Director, USAID inaugurated the Smart Clinic Application. Post Launch, Hathikuli and Lattakujaan Tea Garden Hospitals has started using 3-tab system of Smart Clinic Application which has elicited positive response form the users and patients.