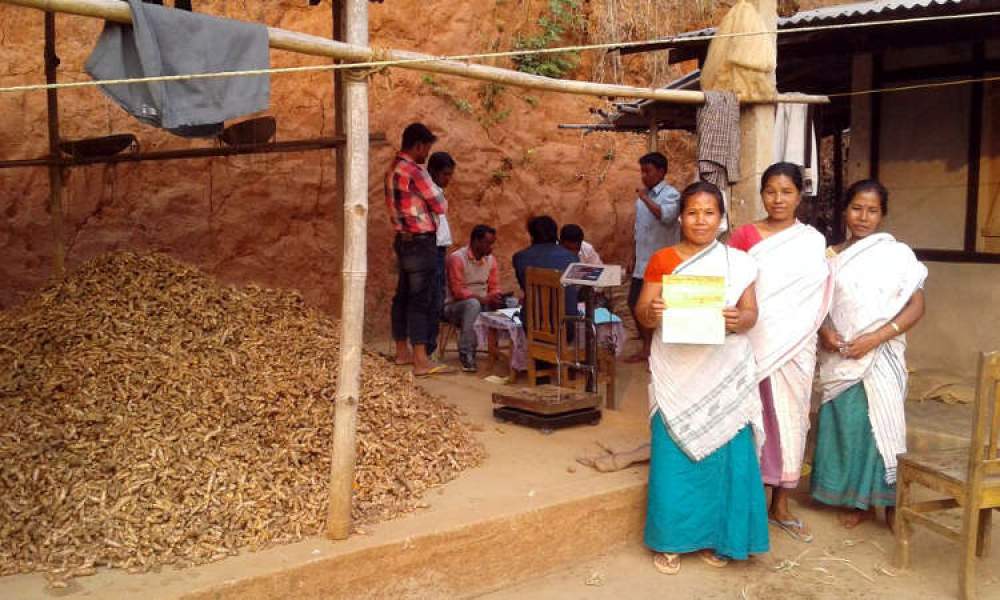 Small Farm Integration & Sustainable Agriculture Project
APPL Foundation is strongly committed to improving the livelihoods of people and at the same time balancing the ecology and believe in the notion on environmental justice- the fair treatment and meaningful involvement of all people regardless of race, color, national origin, or income with respect to the development, implementation, and enforcement of environmental laws, regulations, and policies.
As a nascent organization, we have undertaken a small farm integration project in 6 clusters in Chhayagaon, a highly marginalized region in Assam-Meghalaya border. This project is supported by Sir Dorabji Tata Trusts (SDTT) and is implemented with help of Grameen Sahara (GS). Apart from that, the project has raised community contributions, thus ensuring full dedication and ownership of the beneficiaries.
Over the period of three years through participation in Turmeric and Black Pepper value chain, we have covered nearly 83 villages and 3410 households. The project has also tried to converge with irrigation and other spices-related project in the region.
Linking the farm to markets has been a challenge. Our achievement in this realm has been creation of 'Organic Bhumi', a Farmer Producer Organization (FPO) made up of Farmer Producer Groups (FPG's). These are long lasting institutions and have ensured our project penetrates to the deepest roots of the villages.
Important Fact: