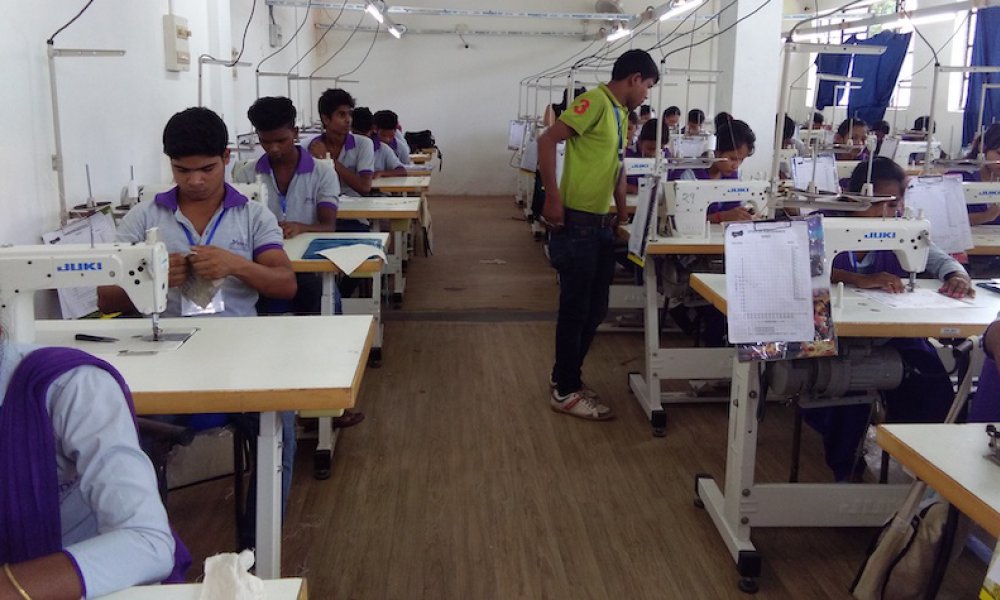 APPITI Rowta (Industrial Training Institute)
Amalgamated Plantations Private Industrial Training Institute APPITI, a state-of-the-art livelihood training facility, trains youth from the region in various employable trades. The primary focus of the Institute is to create efficient technical manpower which is in great demand in the region. It intends to evolve into a hub of skills development-based education in the region. Established in 1997, APPITI presently occupies over 16 bighas, 2 kathas and 14 lechas of land and is affiliated to the National Council for Vocational Training (NCVT), Government of India, New Delhi. The Institute runs 2-year residential programmes for different trades namely, Motor Vehicle Mechanic (MMV), Electrician, and Fitter. In addition to the training that is provided to the students at the Institute, they are given free hostel accommodation. The Institute also operates 10 other short term, NCVT-approved Modular Employment Skills (MES) courses alongside short-term, driving training modules.
Being the flagship programme of APPL Foundation, the vision for the Institute is to provide education and skills training geared towards enhancing employability of youth in the region. APPITI underwent a complete revamp in 2013 and was upgraded to become a stateof- the-art facility, as a stepping stone to being a model centre of excellence for technical training in Assam and the North East. In 2014, APPL Foundation entered into a partnership with Gram Tarang Employability Training Services Ltd, to take over the management of the Institute. Under this new agreement the Institute will introduce new trades of Sewing Machine Operators (SMO), Electrical Repairing and Plumbing while retaining most of the existing courses; increase student intake to 1200 trainees over the next three years; and ensure at least 85% placement for trainees graduating from the Institute.
Progress so far
1760 - Enrollments
1212 - Passout
640 - Placement / Self Employment
Trades: Industrial Sewing Machine Operators, Electrician, Driving, Fitter Fabrication Fitter Machinist Fitter Ctc Maintenance