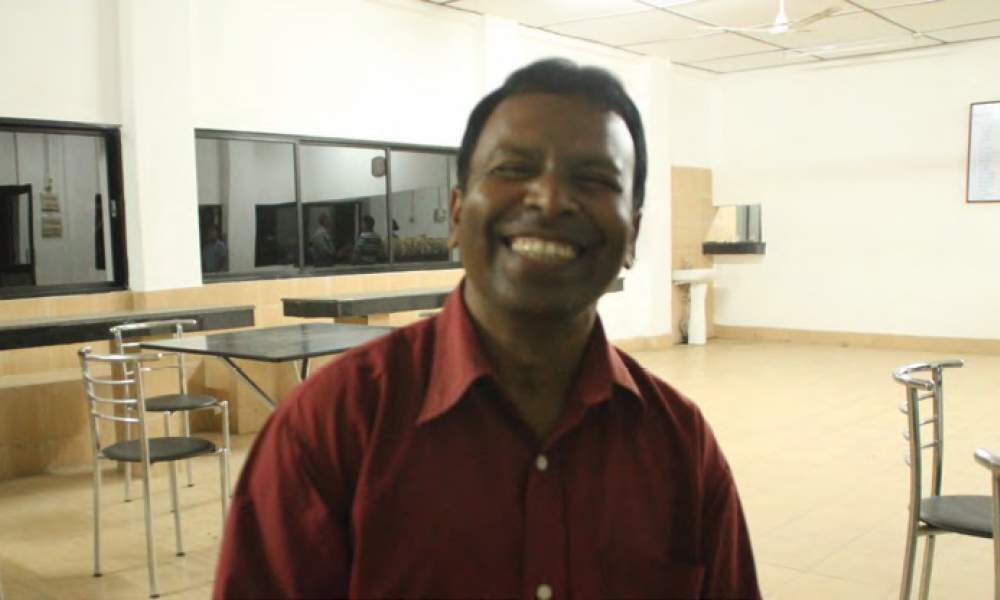 Dipak Kalindi - Palette of Life
Dipak Kalindi's family migrated from Purulia district in West Bengal four generations ago. Born and brought up on the gardens, he thinks of himself as a 'local' in Assam. While Dipak works as an office clerk in Hattigor estate, his passion lies elsewhere. From childhood, he was drawn towards more creative pursuits but with several mouths to feed at home and being an only son, he had to push aside all such desires. Whenever he could spare some time, he would find himself sketching or doodling on a piece of paper. It wasn't until much later that Dipak's talent caught the eye of Mr Mahmood Ashraf Ahmed, the then Senior Manager of the estate. It was his encouragement that rekindled the fervour that Dipak had once felt for painting.
Some years later, Mr Kaushik Barborah came to the estate as Assistant Manager, and it was under his guidance that Dipak's hobby of painting finally came of age with his introduction to oil paints and canvas. Till then, Dipak had no idea of a world beyond water colours and had to spend many hours by himself, learning the technique of working with a new medium. Eventually, having mastered the art of manoeuvring oil paints on canvas, he began supplying orders placed by the estate management for their personal and official requirements. His works also adorn the walls of the new canteen at Hattigor tea estate.
Today, Dipak has yet another reason to keep painting – his four year old son, who like him has demonstrated an early flair for art, and the father-son duo spend quality time bonding over each other's drawings. Dipak is currently busy compiling a portfolio in order to be able to showcase his work to the outside world. Dipak Kalindi has only two things he wishes for more than anything else – that he may be able to display his works at an exhibition some day and that his son's life turns out different from his own.