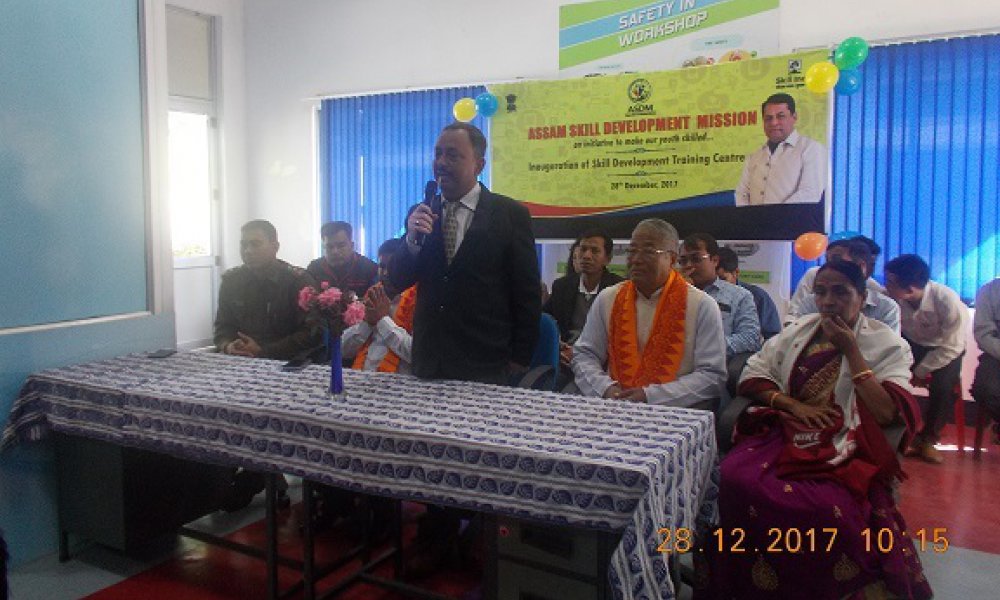 ASDM Inaugural Function
The inauguration of Assam Skill Development Mission (ASDM) at APPITI-Rowta has been done on 28th December 2017. Mr. Shyam Sundi, EM-BTC inaugurated the program. Mr. Rakheswar Brahma, Ex-MLA, Majbat LAC, Ms. Budhimaya Devi, Chairman-VCDC-Rowta, Mr. Dipu Borah, OC-Rowta PS, All Head Masters of Local High School & HS Schools, Senior Citizens, Members of town Committee, Members from NGOs and Staff & Students of APPITI-Rowta were present on the function.
It is worth reminding that APPITI was approved by ASDM in Assistant Electrician (2 batches comprising of 30 students each), Automotive Service Technician Level III (1 batch comprising 30 students) and Taxi Driver (1 batch comprising 30). One batch of Assistant Electrician is registered and class will be starting from 29th December 2017.Classes in other trades would commence soon.