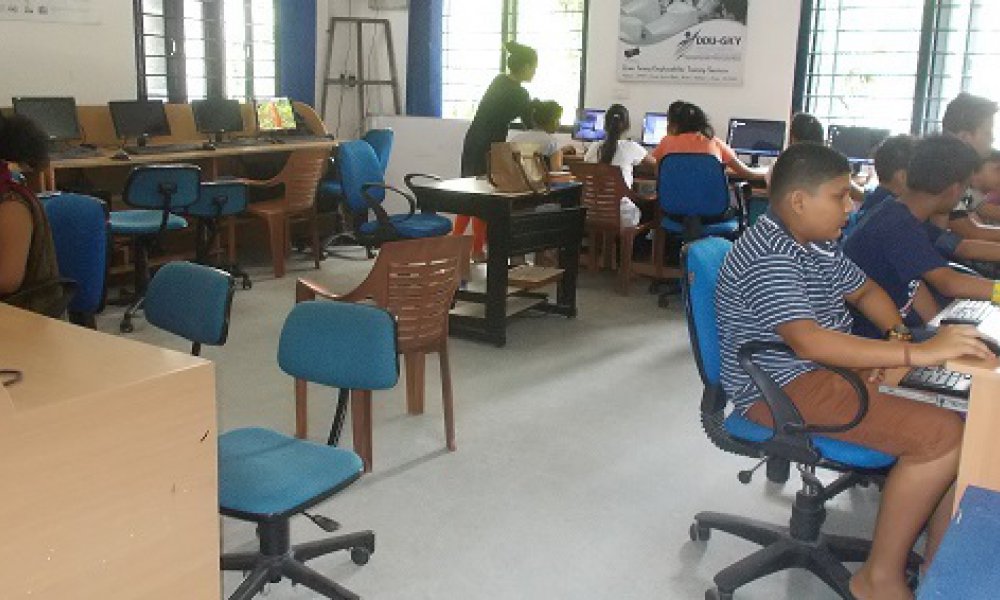 DIGITAL LITERCAY INITIATIVE AT APPITI, ROWTA
Digital literacy has become the new buzzword in education as parents and educators alike work to help students prepare for a world that is increasingly online. Digital literacy involves a plethora of skills: including the ability to read and interpret media, to reproduce data and images through digital manipulation, and to evaluate and apply new knowledge gained from digital environments. In short, digital literacy is defined not only by the ability to use technology to read and write, but by the ability to use it effectively. In December 2017, APPITI trained a total number of 117 staffs from 25 Estates and 3 PPC of Amalgamated Plantations (P) Ltd. from Assam and Dooars in basic computer literacy. Since July 2018, the APPITI has commenced basic literacy classes, initially for the school and college going students of the nearby areas, in particularly the economically weaker sections. The syllabus is in line with standard digital lessons and a token fee is charged to cover operational expenses only. We intend to extend this programme further and hope to see Udalguri district attaining 100% digital literacy in the near future.
The Classroom was inaugurated on 19th July 2018 by Mr. Charan Boro,MLA-Majbat Legislative Constituency in presence of Mr. Ranjit Barthakur the Chairman Amalgamated Plantations Private Limited. From 20th July class started with 12 school and college going students and they have successfully completed the course on 30th July itself. The second batch of the same started on 28th August 2018 with 8 trainees which is going on and will be completed by 6th September.