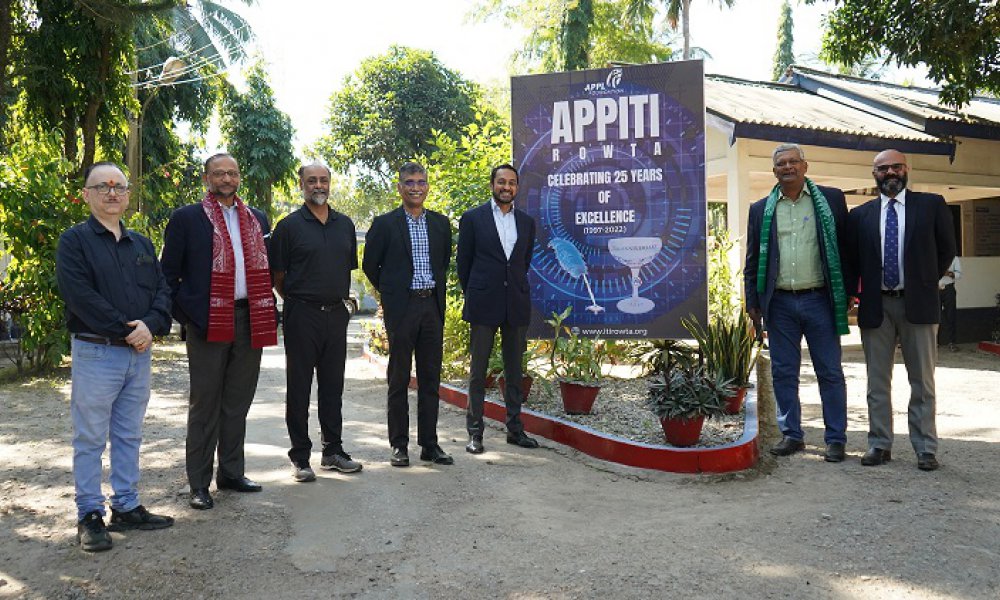 TCPL's visit to APPITI, Rowta, during its 25th year of operation.
On 9th December 2022, Amalgamated Plantations Private Industrial Training Institute (APPITI, Rowta), was honored to welcome Mr. Sunil D'Souza (Managing Director and CEO), Mr. Ajit Krishnakumar (COO) and Mr. Rajdeep Sikand (Sr. Vice President, Commodity Sourcing and Management Organization) of Tata Consumer Products, for a visit. Mr. Vikram Gulia (Managing Director) of Amalgamated Plantations also graced the occasion, accompanied by Mr. Amitava Sen (Managing Secretary, APPL Foundation). They were also accompanied by Mr. Anshu Shukla (Manager- Sustainability, CSR, Welfare, Compliance and Certifications, Amalgamated Plantations) and Mr. Saroj Borah (Administrator, APPITI).
Additionally, APPITI is celebrating its 25th anniversary this year.