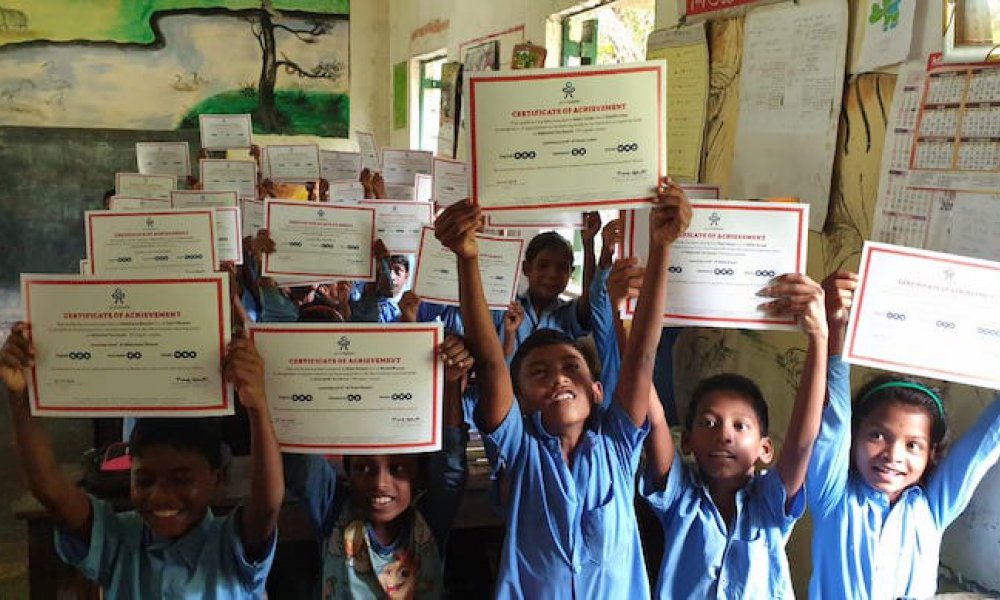 Child Friendly Education Programme
The ownership of creating an environment encouraging education for children is the obligation of every member of a community. The members of a marginalized community who are ridden with hurdles of illiteracy, poverty and lack of awareness often fail to act in order to make their communities' child friendly. In 2018 APPL Foundation in collaboration with Rainforest Alliance and Goodweaves piloted a programme at Nahartoli Tea Estate in Dibrugarh district of Assam to build an inclusive child friendly community. The objective of the initiative was to sensitize the community to take actions to reduce school absenteeism, dropout and promote access to quality education.
A year of successful intervention resulted in developing a responsible community adept in educating its children to their full potential.
| | |
| --- | --- |
| Activities | Outcome |
| Identification of at-risk children | Through household and learning level surveys conducted with all school age children 677 children between 6-14 years were identified who were below their age appropriate learning. 102 school dropouts identified. |
| Motivational Learning Camps (MLC) | To help the children reach their age appropriate learning, two Motivational Learning Camps were launched. 67 children supported in the two MLCs to achieve their learning milestones through our Teaching Learning Materials, evaluation of their learning and finally tracking their progress. 12 children have already "graduated" reaching their milestones and the rest of the 52 children have achieved 75% of their milestones. |
| Child Protection Committee (CPC) | Three CPC were created and/or strengthened in the communities. Four CPC meetings have been organized with the aim to identify children regularly absent from school and encourage their regular attendance. |
| Enrollment drive | Through the enrolment drive conducted on Nahartoli, 32 children were enrolled out of 102 children in the new academic session 2019 |
| Ensuring continued education | All the students of the community who were promoted to class six in the academic session 2019-20 were tracked to ensure continuous education. Of the 44 students in class 5 studying in Primary Schools, 42 students reported enrolling in schools off the estate. The remaining two students not enrolled for the next year were not promoted to class 6. |
| Awareness Campaigns | Several awareness raising campaigns conducted in the Nahartoli communities about the importance of education. These include household survey and learning assessments, individual home visits to discuss learning plans and facilitating parent-teacher meetings in the schools. More than 100 parents attended the first parent-teacher meeting. |
| Irregularity drive | Drives were conducted in all the schools within and outside the estate to identify which children were not attending school regularly. Household visits were conducted to discuss the importance of regular school attendance with their parents or guardians. |