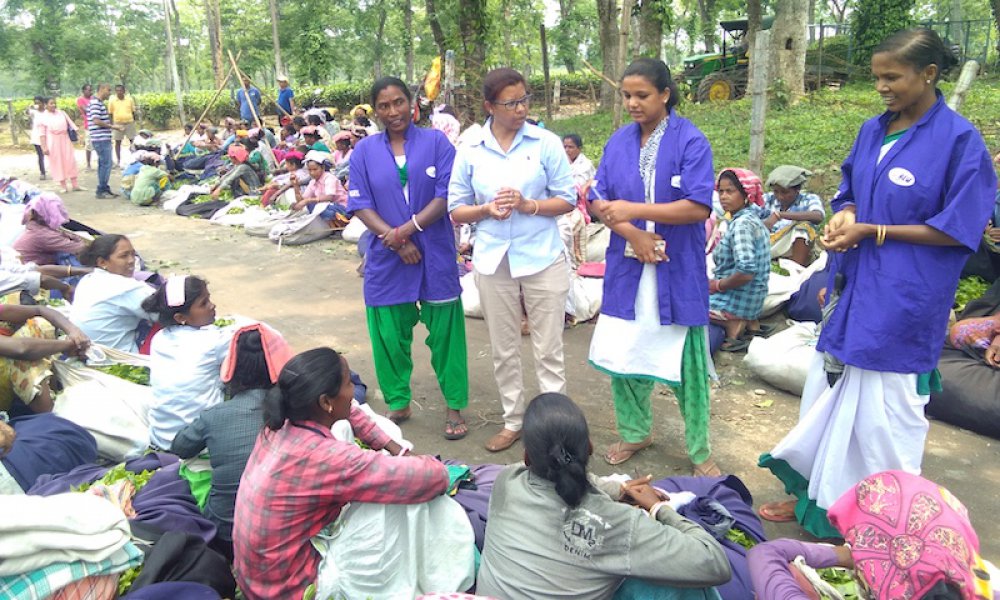 Menstrual Hygiene Education Programme
The biological phenomenon of menstruation in women is a taboo topic which the community and even the women who undergo the cycles refuse to discuss. Myth and superstition disguised as age old customs compel women to follow unhygienic and discriminatory practices which adversely affect their health. The idea of women empowerment in not restricted to enhancing the access of women to academics and livelihood but educating them of their right to live a productive and dignified life. One such way of empowering women in educating them about menstrual hygiene and enabling them to adopt good practices, primarily use of sanitary napkin during menstruation.
APPL Foundation in collaboration with VJS Foundation has initiated a programme to address the concern. 50 community women across the tea estates of Damdim, Nowera Nuddy, Rungamutte and Batabari in Dooars have been trained as community leaders to educate women and adolescents in community at large about menstrual hygiene. So far community level programmes and focused group discussion have been conducted to encourage women to adopt good practices. The problems of procuring sanitary napkins often pose a hindrance for women in using them which is being addressed by reaching quality napkins at their door step as per their need.
Progress so far
50% of women and girls using cloths have adopted good practice of using disposable sanitary napkins.
| | |
| --- | --- |
| Active Coordinators of change | 47 |
| Women and girls covered through awareness activities | 15000 |
| Menstrual hygiene products sold | 10000 |