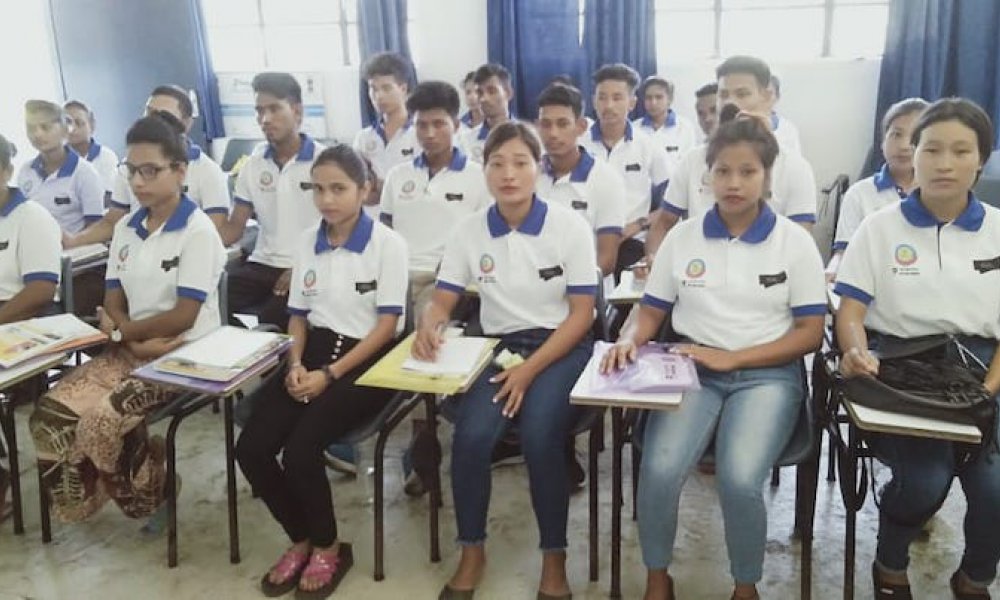 Vocational Training Centres (VTCs), Nowera Nuddy
As projected by National Skill Development Corporation Department of West Bengal, in the phase of 2017 to 2022, 89 lakh youngsters will enter the working age group in the state. In the tea belt of Jalpaiguri district though the literacy rate is 70-80% but lack of higher education facility and low accessibility to vocational education, creates a grim employability scenario for the youth of the region. To infuse economic growth the need of the hour is to establish skill development opportunities for youth of various level of education.
APPL Foundation has taken a step forward in the desired direction by establishing a Vocational Education Centre at Nowera Nuddy Tea Estate in Dooars. In collaboration with Salt Lake Institute of Engineering and Management (SLIEM) 30 trainees has been inducted into a short term training course of Assistant Electrician. All the trainees have completed the training successfully and have been counseled for placement. At present aspiration of the youth is being assessed through discussion at community level. Foundation has undertaken a bottom up approach to make the initiative more effective.
30 youth from tea garden community successfully completed training