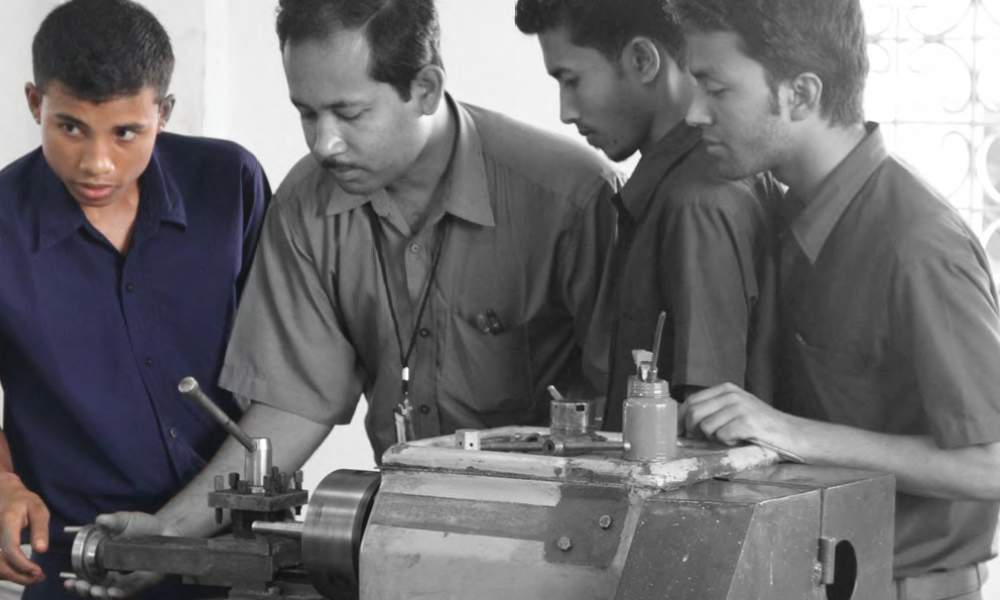 Krishna Rabha - Engineering Perfection
Krishna Rabha's closely knit family of four resides in a village 40 km away from APPITI, Rowta. His father is a daily wage earner while his mother takes care of the household. Living in a small house and within meagre means, their parents had ensured that both Krishna and his elder brother went to school. Their own life experiences had taught them that without proper education, the fate of their children would most likely resemble their own. They never wanted that for Krishna and his brother.
The boys have done their parents proud. While his brother is a primary school teacher, Krishna finished his higher secondary education from Tangla HS School. After spending some time wondering what his next move should be, Krishna applied to the Institute on the advice of some village friends. He is presently undergoing training to become a technician. He is driven and knows exactly what he wants to do on completing his training. He wants to be self-employed and start his own workshop. What started out as a passion is almost a realizable dream for him today. This drives him to work hard every day, taking him a step closer to his goal. Krishna is grateful to the Institute for giving him the opportunity to make his dream of having his own workshop, come true.