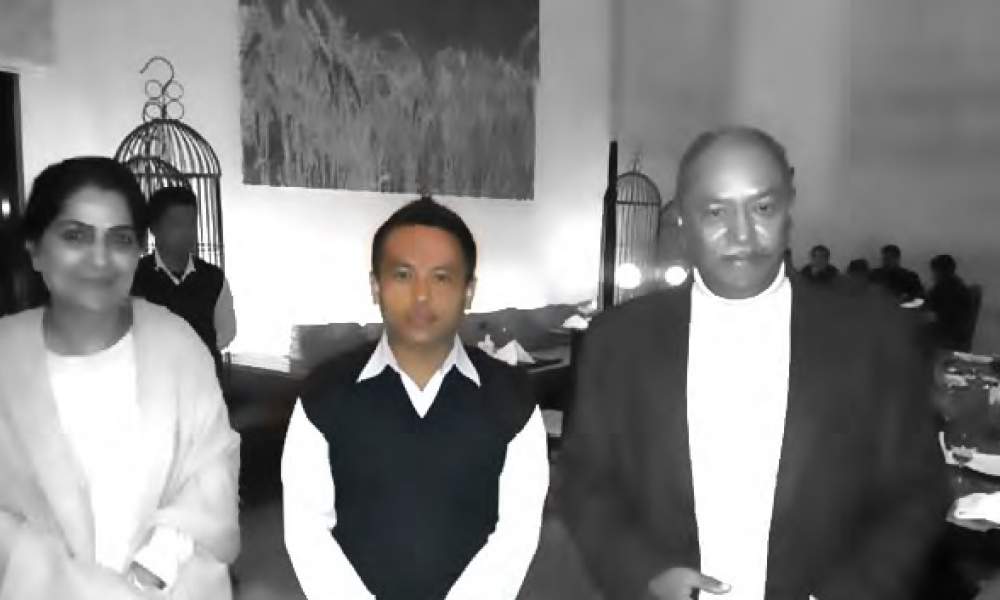 Kushal Limbo - Cooking Up A Storm
Kushal Limbo took admission in the cookery class at VTC, Dam Dim, because he was inspired by his father. His father is the cook at the estate Senior Manager's bungalow and everyone speaks very highly of his cooking. While Kushal has always looked up to his father, he also wanted to do something different with his passion for cooking. He knew he couldn't afford to go any hotel management institute as they charge Rs. 3-4 Lakhs as course fees. Kushal had to come up with a plan which would be feasible yet allow him the opportunity to explore new avenues.
Luckily for him, as he was completing his higher secondary studies, Niswarth took over operations at the VTC and introduced a cookery course. Here he learnt things about not just how to prepare food but what flavours and taste go together, how food needs to be presented to make it even more appealing and other important tips. Being a food lover himself, he knew he had made the right choice in wanting to become a professional chef.
After attending classes for a year, he was selected for industrial training at Montana Vista Hotel in Siliguri. He is presently undergoing Six months of onsite training and is enjoying working there. He acknowledges that training at the hotel has opened up his mind to learning new things and has helped him gain valuable experience which will go a long way in preparing him for his choice of career. The best thing about all this for him is that once he completes his training he will not be unemployed! The Country Club owned by the Neotia Group in the region has a position waiting for him as they too recognize the immense potential of this young man. One of the brightest students to be trained at the VTC, his success has made the faculty at the VTC extremely proud. But without a doubt the person he has made the happiest is his own father!