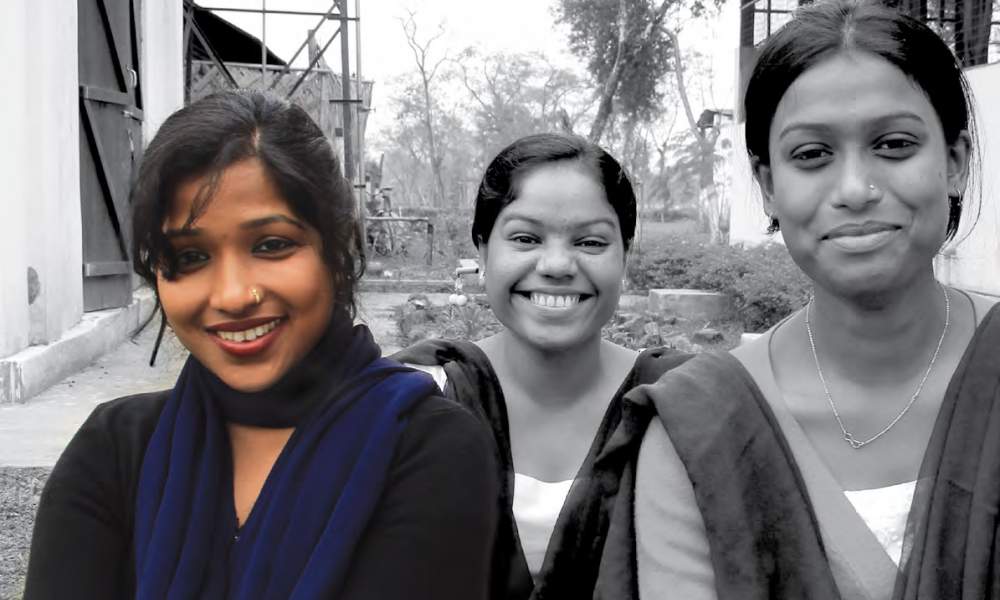 Mahmooda Khatoon - Standing Tall
Fate dealt Mahmooda a cruel hand. Only 26 years old but she has seen how harsh the world can be. While still in school, her father married her off, as is the regular practice with so many young girls in this country. She stayed with her husband and in-laws for one and a half years, enduring their abuse and making peace with the fact that this was how her life was going to be from here on. Finally, her father decided to bring her out of that hell. She and her family are now fighting a protracted legal battle to ensure that she receives the alimony that is due to her.
Upon return to her father's house at Nahortoli tea estate, she learned about the tailoring course at the VTC in Chubwa, where she has been training for the last year. She realised the importance of acquiring skills for self-suffiency and believes that her training at the VTC is a step in the right direction. This is the one thing she is certain of.
She knows that depending on another person does not always pan out the way one expects. She has no faith left in the institution of marriage after the betrayal she faced as a young bride. Her singular drive now is to finish her training at the Centre and start a small tailoring business. The fire in her to make it on her own lights up her face when she talks about the future but it also reveals the little specks of sadness that are locked in her eyes. This is not a story of a girl who fell victim to misfortune. Rather, it is an account of a brave survivor, determined not to concede defeat.