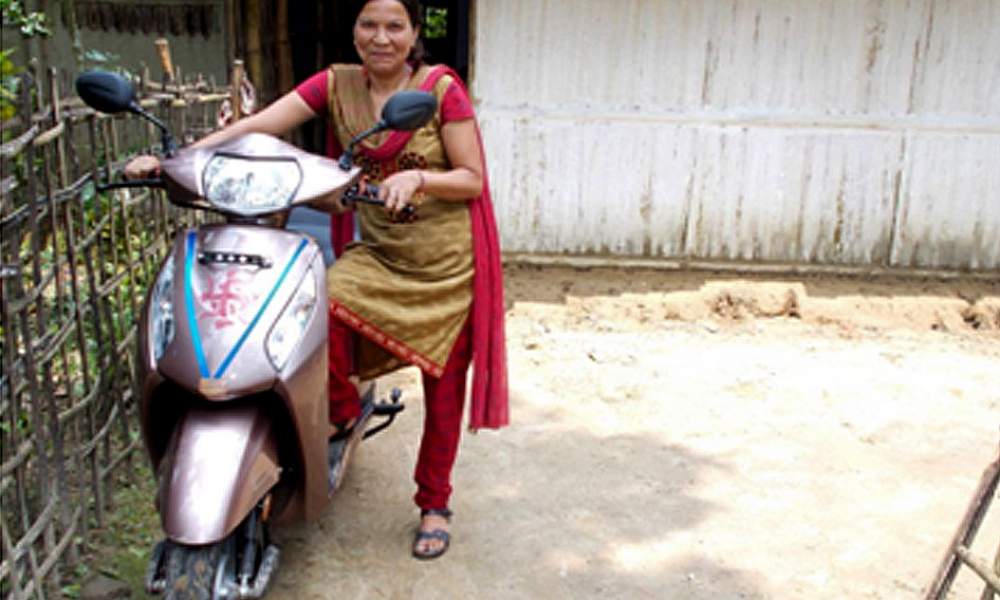 Ms Rina Mandal wins the "Friendship Bracelet" competition
Keith Spicer – the UK arm of Harris Freeman, is one of the major packers and suppliers of tea in UK. In February 2012, Keith Spicerlaunched 'Tea India'brand in UK which includes a range of premium black tea and flavour tea.As a part of their marketing program for 'Tea India (2015)' they decided to distribute friendship bracelets to their customers, designed by female workers in Assam, reflecting the traditional Assamese designs. For the same, bracelet making competition was held across 5 tea estates of Amalgamated Plantations – Chubwa, Namroop, Achabam, Borhat and Damdim. A total of 18 workers participated in developing the bracelet designs, under the mentorship of wives of senior managers. All the designs were praised by Keith Spicer. The bracelets designed by Ms.RinaMondal, under the mentorship of Mrs Tribeni (Anku) Barua, from Chubwa Tea Estate were chosen as the winner. Keith Spicer placed an order of 100 pcs of the winner bracelet.
A price distribution function was organized at Chubwa TE on 27th May, to honour the winner and other participants, and also the mentors. Mr Ranjit Dasgupta, Director at Harris Freeman, along with Mr Jagjeet Kandal, MD, were the chief guest. Ms RinaMondal was awarded with a Honda Activascooter, and Mrs Anku Barua with a gift hamper. Other participants were also presented with awards.
Ms.RinaMondal is in her early thirties and a permanent worker of Chubwa Tea Estate. She lives with her parents and is the only bread earner in the family. Struck by the grief of her brother's loss few years back, her old parents' responsibilities are entirely on her shoulders and hence unable to get married. She currently works in the Vocational Training Centre of Chuwba Tea Estate.