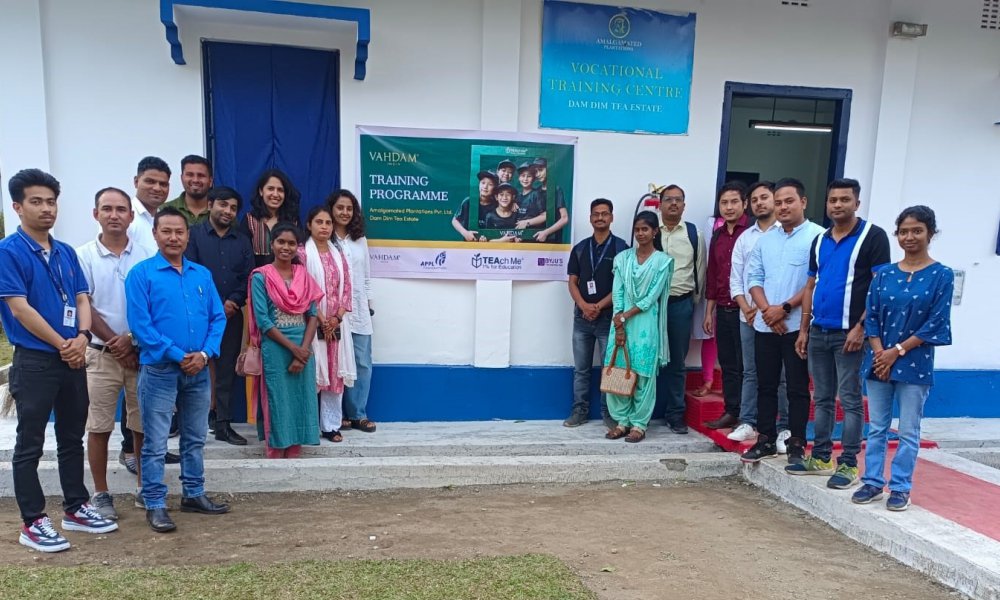 TEAch Me Workshop at Dam Dim: Learnings from the Education Programme
Date: 17th March 2023
Venue: Vocational Training Centre, Dam Dim
Participants: 20
On 17th March 2023, APPL Foundation, along with Vahdam and Byjus conducted a one-day training workshop in Dam Dim Tea Estate for the implementing organizations of the TEAch Me Learning Centre Programme.
Learn more about the TEAch Me Learning Centre Programme here .
The workshop was conducted for the implementing partners of the programme, with APPL Foundation as the host. Since the launch of the programme in May 2022, this was the first of its kind event, with all Vahdam's implementing partners to discuss common challenges and learn from each other's experiences. With Byjus as the knowledge partner, critical issues in navigating the Android Box and Byjus Application were also overcome. Brainstorming sessions also helped in identifying strategies to improve the long-term impact of the education programme. It was also decided that such knowledge sharing workshops need to be conducted annually to collectively improve the overall impact.